See on Scoop.it – content marketing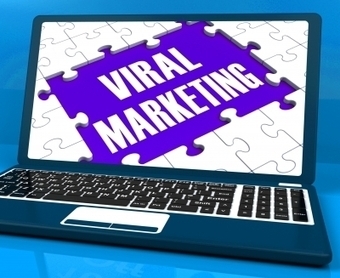 Making content go viral seems to be every content marketer's dream. They want to produce that blog post, infographic, video or article that is shared across the Internet in large numbers and very quickly.
Sahail Ashraf's insight:
An interesting piece here on 'viral marketing' (by the way, I think that should have a new name because it kind of sounds a little 1990s now, or at least early 2000s).
The real story here is the idea that businesses may have to cause a 'reaction' with their marketing. This may prove more difficult than the writer of the post thinks.
How do you create a reaction if you sell bathroom fittings? Or transistors? Or radiators?
There is a way, there must be a way. But if there isn't, does that mean that viral marketing  will never work for certain businesses, certain individuals?
And if your content marketing can never go viral because of what you do, does that mean that your content marketing will never hit the heights you need it to?
One of my clients sells dog food. He's great at it, and his customers think he's the best.
But it's still dog food. That's pretty much anti-viral.
Any ideas?
See on www.bigfootdigital.co.uk