See on Scoop.it – content marketing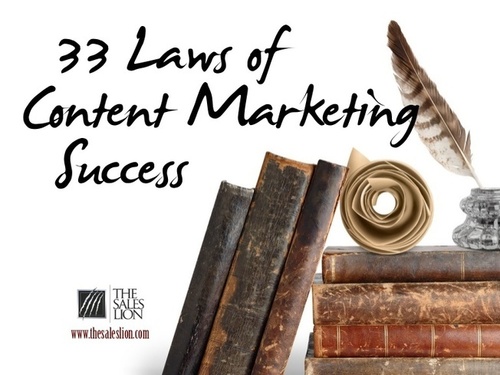 There has been a lot of fuss about content marketing and how to make it work if you're a business. In frank and concise language, Marcus Sheridan explains how content marketing is based on "principles" in this slide show– and is not a fleeting strategy that will come and go with time.
Sahail Ashraf's insight:
Some great insights here. Particularly liked the idea of some 'okay' content published regularly being much better than one 'awesome' piece that is never published.
Also, the listening aspect is crucial. I once went on a course (management stuff) that developed listening skills. The sheer terror induced by not being allowed to jump in a conversation during role-play was incredible. But people always, always like being listened to.
In fact, let's say there is just one principle shall we (sorry Marcus)?
Let's say that the one true principle in content marketing success is the following:
Listen, and then respond.
See on www.slideshare.net